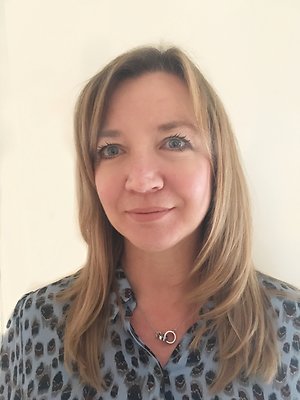 Psychotherapy & Counselling - Weybridge & Walton on Thames, Surrey
Welcome to Catherine Clouse Psychotherapy and Counselling in Walton on Thames & Weybridge, Surrey. At the moment I am seeing people both online via Zoom or in person in my practice.

As a qualified, experienced psychotherapist and counsellor, I provide a relaxed and safe space where you can talk in confidence about issues that may be troubling you. I have special interests and experience in eating disorders, adoption, relationship issues, couples, autism, domestic and family abuse, personality disorder (EUPD), and post-traumatic stress disorder (PTSD).

I have a special knowledge of working with executives who are experiencing stress or just want to look reflectively at their business practice and dynamics.

Currently I offer sessions in person at my practice in Walton on Thames / Weybridge or online over ZOOM or Teams.

My practice in Walton on Thames / Weybridge, Surrey is conveniently located with onsite parking and close to public transport.


What is psychotherapy and counselling?
Psychotherapy and counselling are traditionally known as the "talking cure". They provide the opportunity to talk with a trained psychotherapist in a non-judgemental, relaxed and confidential environment and discuss problems that can feel overwhelming and impossible to resolve alone. Psychotherapy is not about being given instant answers to these problems; it is a collaborative endeavour to find a way through the darkness, and learn to turn inwards to find your own inner strength and solutions to your own life issues.
What does it entail?
Psychotherapy is a regular commitment and I see clients weekly for a 50-minute session, during which we work together to explore and understand what is causing your difficulties, and to search for ways to live a more peaceful, balanced life. We can work for as little as 6 weeks, or a number of years, depending on your reasons for seeking therapy. We would meet at either my Walton on Thames / Weybridge practice in Surrey or online via Teams or Zoom.

In the initial assessment we can work out which form of therapy might be suitable for you. This might be long or short term or it may be that EMDR might be appropriate at some point in the future. For more information on EMDR. Or If you are interested in finding out more about EMDR or feel you are suffering from a significant trauma or accumulated trauma and are curious about whether EMDR might be an appropriate treatment for you please do contact me to talk about whether this approach might be right for you. EMDR is a well researched treatment for trauma and can significantly change the pace of therapy.

Eating Disorders are an area of speciality that I work with using EMDR and Focal Psychodynamic Therapy, which is a way of using psychodynamic therapy to understand better the relationship with eating disorders and it's development. ( Eating Disorders Weybridge )
How do I know if it is right for me?
People from all walks of life come to see me, for many different reasons. You may be facing a one-off challenge, such as bereavement or job loss; you may be struggling with a specific issue, such as an eating disorder, relationship issues, anxiety, adoption or depression. Or you may have noticed that you have a pattern of difficult or destructive relationships and may want simply to learn more about yourself. If you feel that you haven't found the answers to your life's issues alone, then talking to a counsellor can help you to overcome personal fears, challenge negative thought-processes and reconnect you with your inner strength and resources.
How do I start the process?
Whatever it is brining you to psychotherapy, the initial step can feel daunting. You may be feeling confused, isolated and anxious, and the idea of reaching out for help can seem overwhelming. You may also have questions as to what it all entails. For that reason, I am available for a confidential talk on the phone, prior to potentially arranging an assessment session, at my practice in Walton on Thames / Weybridge, Surrey. In the initial face-to-face session, we will discuss whether psychotherapy or counselling would be most appropriate, what you would like to get out of therapy, and how long this might take. Ultimately this is also an opportunity for you to see if you feel comfortable working with me.
Counselling and psychotherapy?
I offer both short and long term work, depending on whether, after an initial consultation, we decide your particular situation would be more suited to counselling or psychotherapy.

Counselling tends to be time-limited and deals with a specific goal, while psychotherapy tends to be longer term and explores issues in greater depth. In counselling, we wold meet for weekly sessions over a specific time frame, and would tend to focus on a single issue.

In psychotherapy, we would tend to work in an open-ended way, and would see each other once a week over a longer period. In these sessions, we would not us to focus on a single issue, but would explore how your patterns of behaviour are influenced by the past – and help you see how your unconscious mind is influencing the way you live your life, as well as thinking about your relationship to yourself, and those around you.

EMDR therapy may be something that would be suitable to help process some of the issues the are causing you anxiety and we could discuss if this might be an affective way of working.
How do you work?
I work with a psychodynamic frame as a counsellor and psychotherapist, and I draw on the therapeutic approach of looking at the past as a way understanding the here and now and understanding patterns of behaviour. However, I will always tailor my approach to your individual needs. My aim as a psychotherapist is to create a safe space that you can work from to investigate and understand thoughts and feelings which may seem overwhelming and frightening.

From my years of experience seeing clients, I believe that it takes courage to sit with another human being and explore your most private feelings and thoughts. By talking through the challenges you are facing, the work we do together can help you gain a new understanding of yourself. By connecting you to a more conscious sense of yourself, it can help you to make more informed choice and live a more satisfying and balanced life.

Location
My practice room is close to Walton on Thames and Weybridge in Surrey. It is within easy distance of Weybridge and Walton on Thames High Streets. A two minute drive from Walton on Thames station and Weybridge train stations. If you are seeking Adoption Counseling Surrey area please do look at the adoption page for further information.
Adoption Focused Therapy
If you are interested in exploring issues that you might have around Adoption please visit the section looking at adoption for more detailed information on adoption focused counselling. I also offer attachment focused family therapy for parents who have adopted or are about to adopt and need support prior to placement, are early in placement or at any stage into the adoption. I can either see you at my practice in Walton on Thames / Weybridge or can come to your home to visit you if you are in Surrey or surrounding areas. I have a full DBS certificate and OFSTED accreditation through Barnardos to carry out adoption counselling.